UPDATES / MISES À JOUR ;

June 28, 2016 / 28 juin 2016
- RCMP / GRC (CA)

May 31, 2016 / 31 mai 2016
- Saint John Police Force (NB)

May 30, 2016 / 30 mai 2016
- Woodstock Police Force (NB)
- Edmonton Police Department (AB)
- RCMP / GRC

May 25, 2016 / 25 mai 2016
- St. Thomas Police Service (ON)
- Treaty Three Police Service (First Nations)

May 16, 2016 / 16 mai 2016
- Service de police de Granby (QC)
- Service de police de Saint-Jean-sur-Richelieu (QC)
- Service de police de Trois-Rivières (QC)
- Sûreté du Québec (QC)
- Ontario Provincial Police (ON)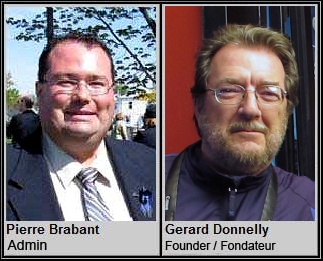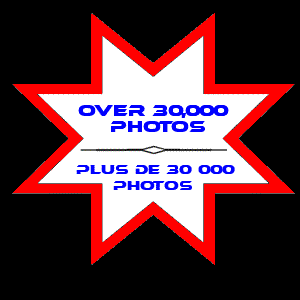 It's in the late 90s that was born a website dedicated to police vehicles. At that time, it was hosted as subdomain on free sites providers and was hosted alternately on Yahoo, Tripod and many others. It was only in 2002 that I officially created POLICECANADA.CA with its own URL and its own dedicated server. It has since evolved to become the Canadian reference site for police vehicles enthusiasts and even by the police departments. With an average of 11,000 visits per month this site is still of great interest.
On June 1 would I will pass the torch to my friend and colleague Pierre Brabant, an enthusiast like me, who will bring this site to the next level. I thank all of those who contributed to the success of this site for all these years and reiterates the need to supply this site with photos of old and new police vehicles.
_ _ _ _ _ _ _ _ _ _
C'est vers la fin des années 90 que naissait un site consacré aux véhicules de police. À cette époque, il était hébergé en sous-domaine de pourvoyeurs de sites gratuits et fut hébergé tour à tour chez Yahoo, Tripod et bien d'autres. Ce n'est qu'en 2002 qu'officiellement je créais POLICECANADA.CA avec sa propre identité et son serveur dédié. Depuis, il a beaucoup évolué pour devenir le site de référence canadien pour les passionnés de véhicules de police et même les corps policiers. Avec une moyenne de 11 000 visites par mois il suscite toujours un vif intérêt.
Au 1er juin prochain le passerais le flambeau à mon ami et collaborateur Pierre Brabant, un passionné comme moi, qui saura, j'en suis sûr amener ce site à un niveau supérieur. Je remercie tous ceux qui ont collaboré au succès de ce site depuis toutes ces années et réitère le besoin d'alimenter ce site par vos photos de véhicules de police anciens et nouveaux.